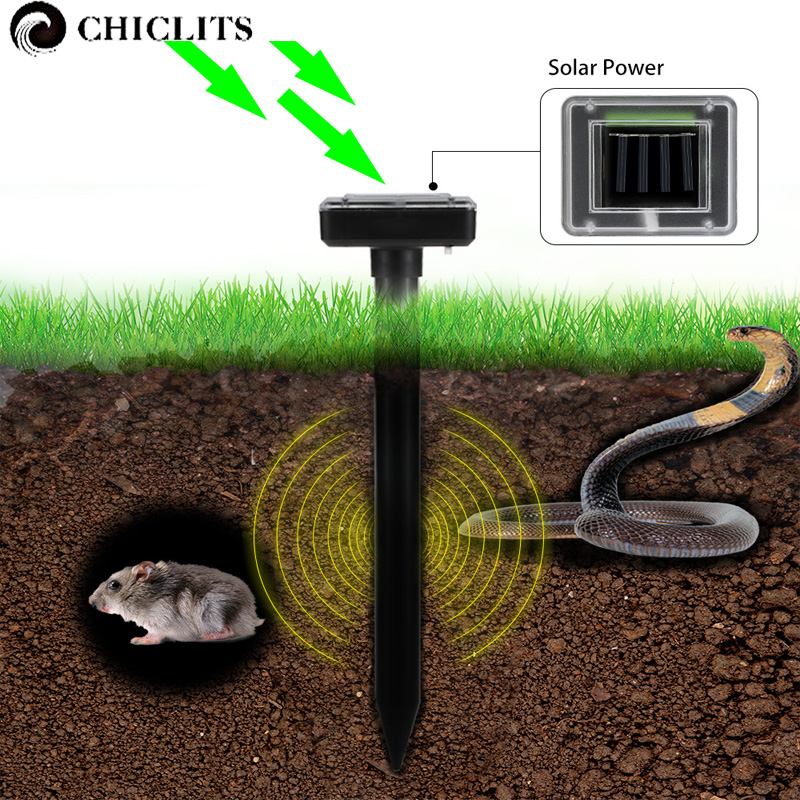 Mouse Gopher Snake Rodent Repeller Solar Lamp
Specifications:
Battery: NI-MH 1.2V 300mAh
Buzzer frequency: 400Hz +/- 50Hz
Solar panel size: 6.5 * 5cm / 2.6 * 2in (L * W)
Item size: 9.3 * 8 * 38cm / 3.7 * 3.1 * 15in (L * W * H)
Single repeller weight: 131g / 4.6oz
Package size: 42.5 * 10 * 8.5cm / 16.7 * 3.9 * 3.3in (L * W * H)
Package weight: 328g / 11.6oz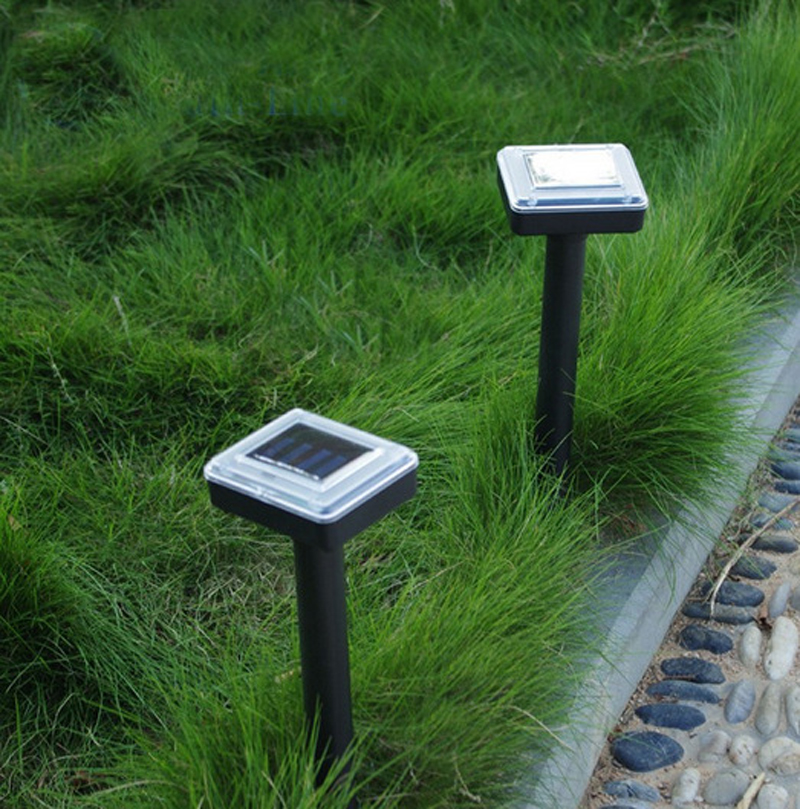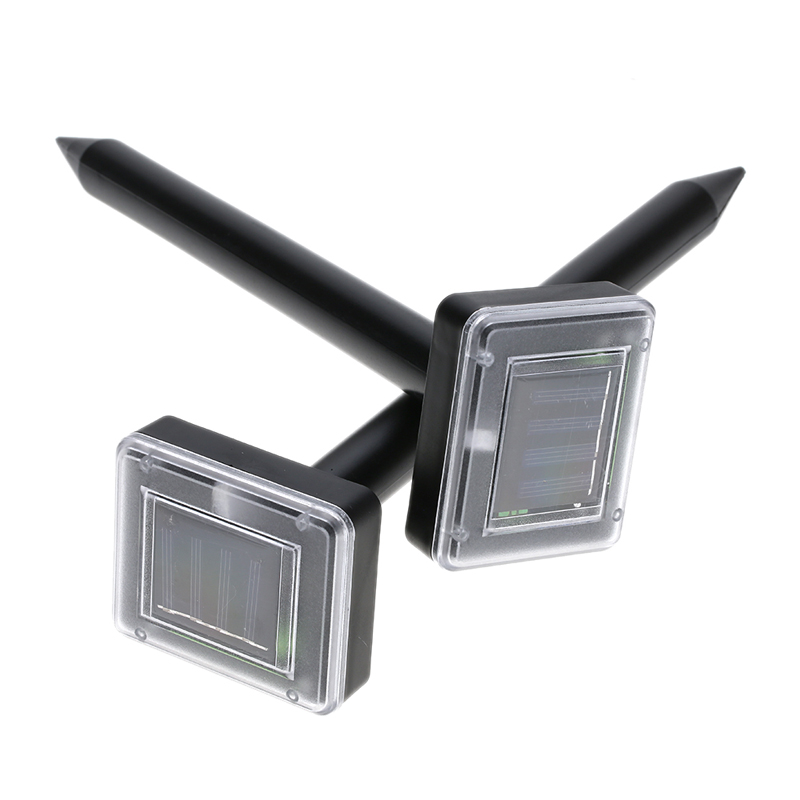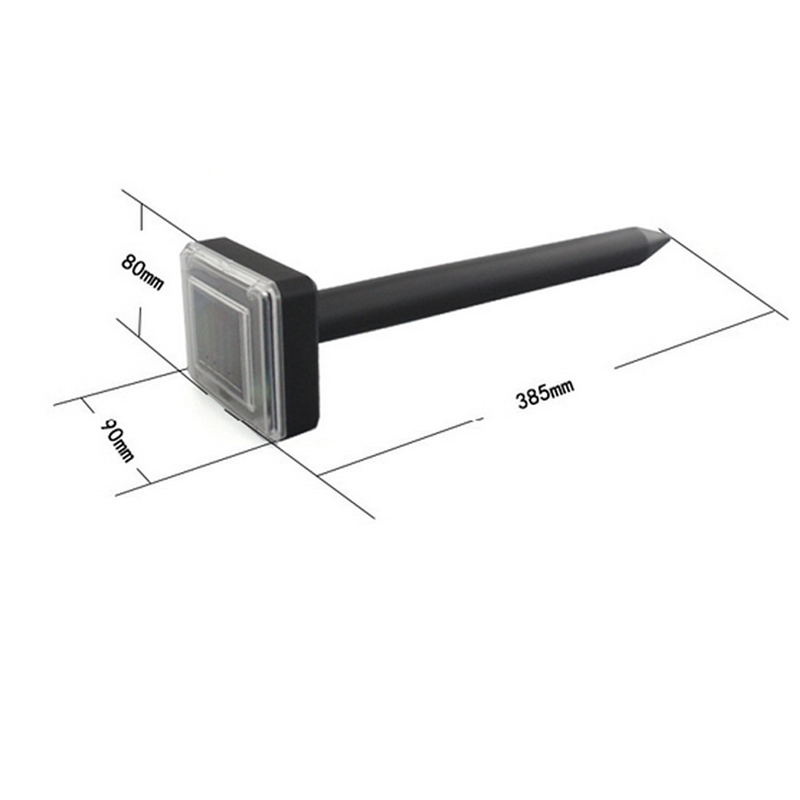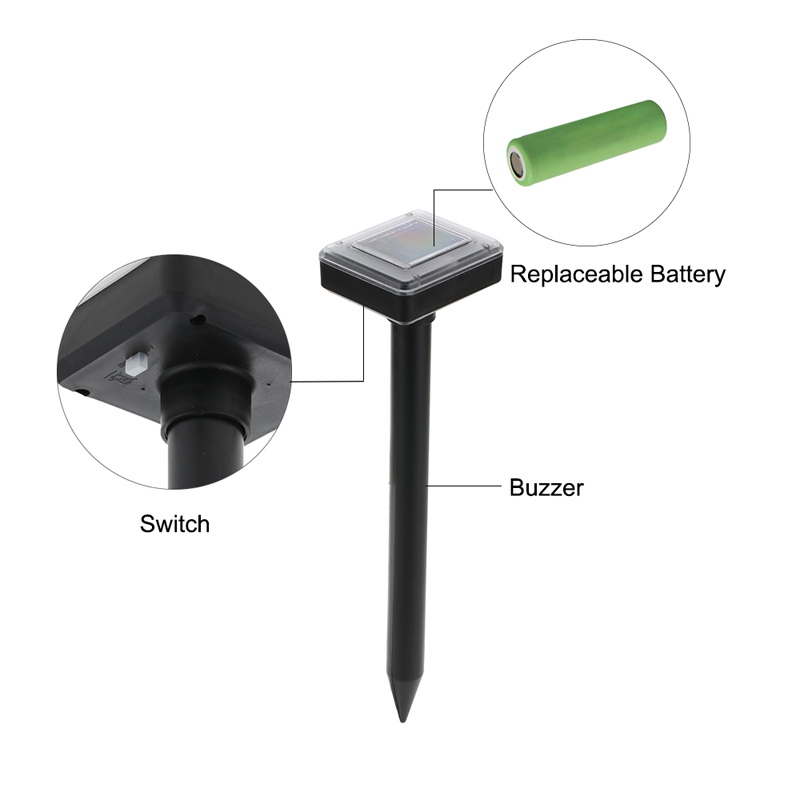 How to install ultrasonic snake repellent ?
1.Connect the two cable lines together and tighten them.
2.Fix the bar and the top together.
3.Insert the bar into the earth, be careful not to use excessive force lest the device be damaged, or bump into any obstruction 
NOTE:First,check the ground surface before usign it,Frozen soil.irrigated or waterlogged groud is not suitable.Second,dig a hole into solid earth to place the device.The density of the soil will be greatly affect effectiveness of the device.The solider the earth is,the better the device will be working.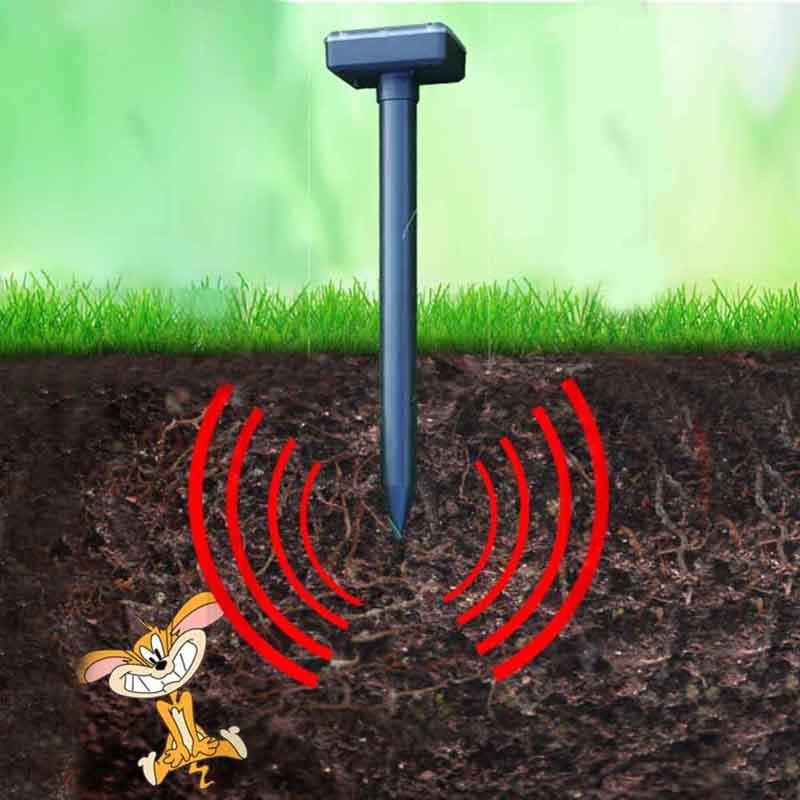 How does garden ultrasonic snake repellent work ?
1.It emits a deep ultrasonic vibrating sound at a frequency human can't hear but will cause moles to vacate the area. Experts believe that moles are unsociable animals and think the noise is created by another mole. That is, ultrasonic sound deceives them, makes them feel in danger, so as to force them away from the vibrating area. The unit transmits ultrasonic wave every 30 seconds.
2.Garden ultrasonic snake repellent working principle
3.Under sunlight,the solar panel absorbed the light energy and generate electricity that charging for the battery and provide the power for the load.